Posts may contain affiliate links. Learn more in our Affiliate Link Policy.
I'm trying something out. I recently had Altar Quest delivered. From the base game, along with its stretch goals and expansions, I've gained a lot of minis in a short time. Here's my attempt at a Frostgrave warband from the Altar Quest universe.
If you don't have Frostgrave, or you don't know what it is; you can pickup a copy of it here at DriveThruRPG or Amazon.
Most of these minis are coming from the stretch goals, the alternative would be a warband full of pigs and frogs.
The Wizard and Apprentice
My Wizard is a Necromancer, I'm using the Vivian miniature for her. I had two choices for Necromancer. It was going to be The Thane of Nethander, or Vivian. I thought that Vivian would be more unique for this. The Thane looks like your typical lich or necromancer.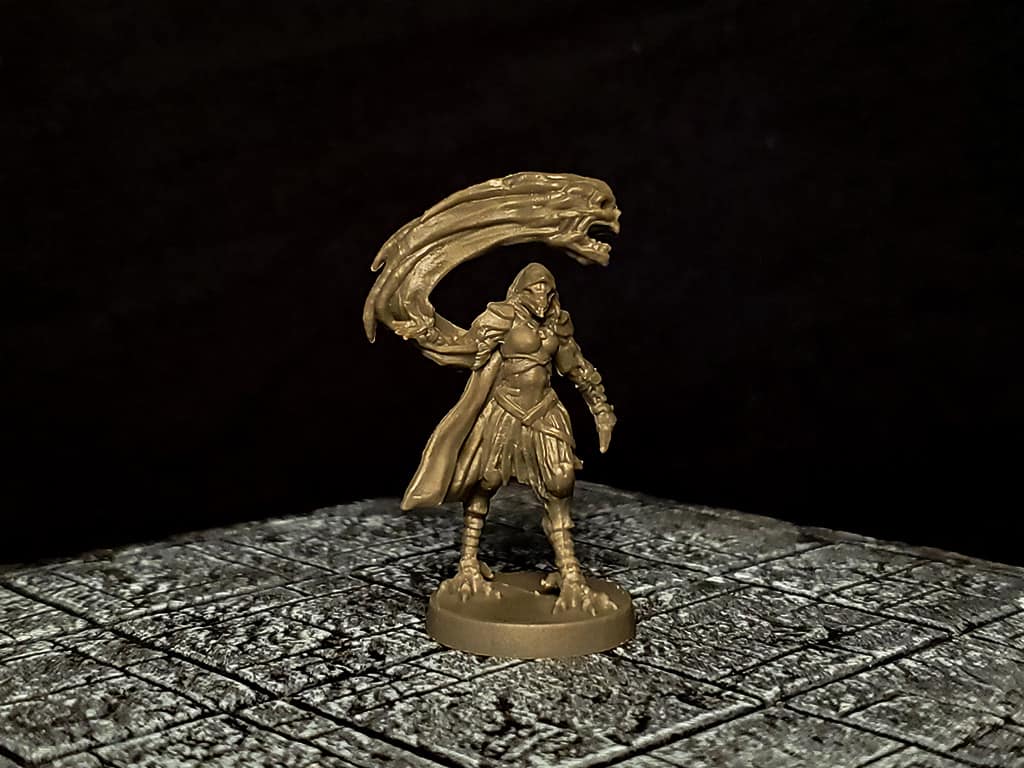 For my Apprentice, I decided on The Fanatic. This seemed to fit the theme, an apprentice fanatically following its necromantic master.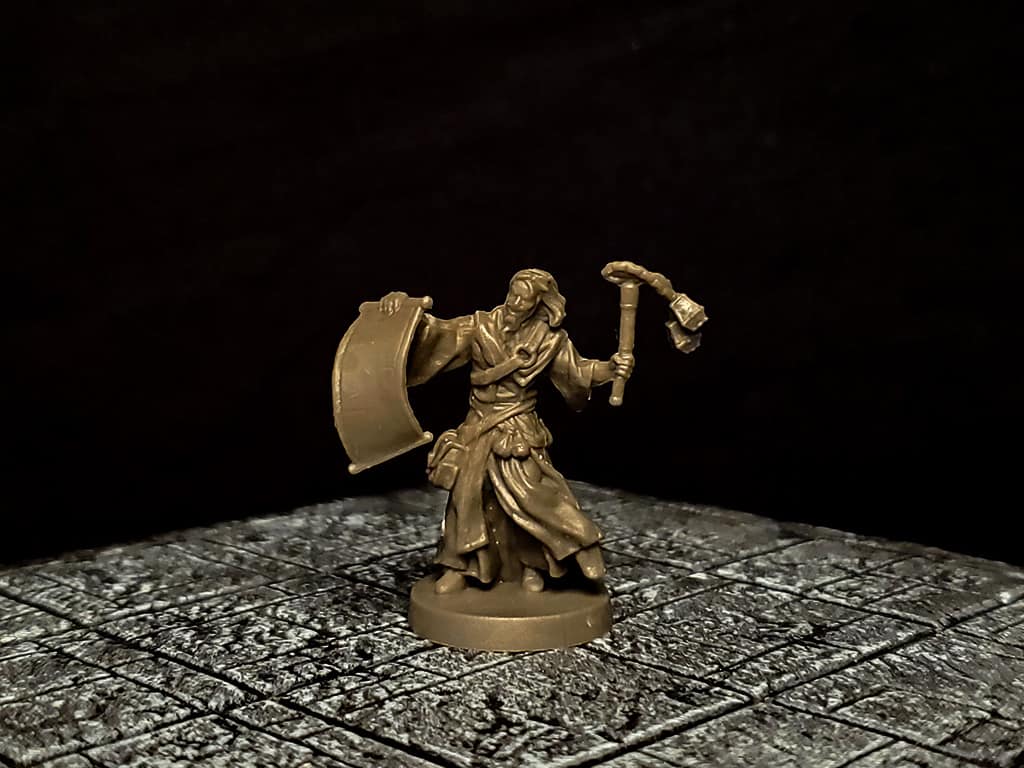 The Soldiers
I chose three special units: Marksman, Crossbowman, and Treasure Hunter. The rest are free units: Thugs and Thieves.
For the Marksman, I'm using The Highwayman miniature; the Crossbowman will be a Moon Child; and the Treasure Hunter is Morgan. I chose these minis for fairly obvious reasons.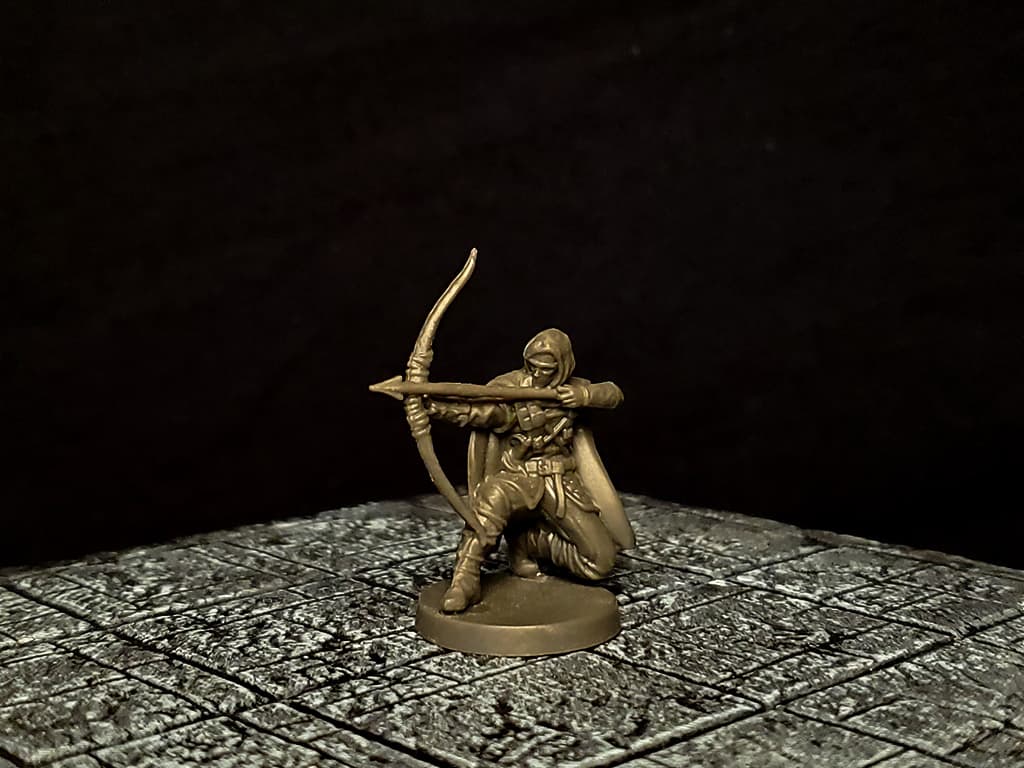 The rest of the warband is comprised of three Thugs and two Thieves. Altar Quest does come with a lot of duplicated minis, I could use the same mini for the Thugs or the Thieves. I decided to mix things up a bit and try to use a unique mini for each member.
For my Thugs I'm using The Traitor, Gronan Bosk, and The Packmaster. The Thieves are The Thief (obviously), and The Cutpurse.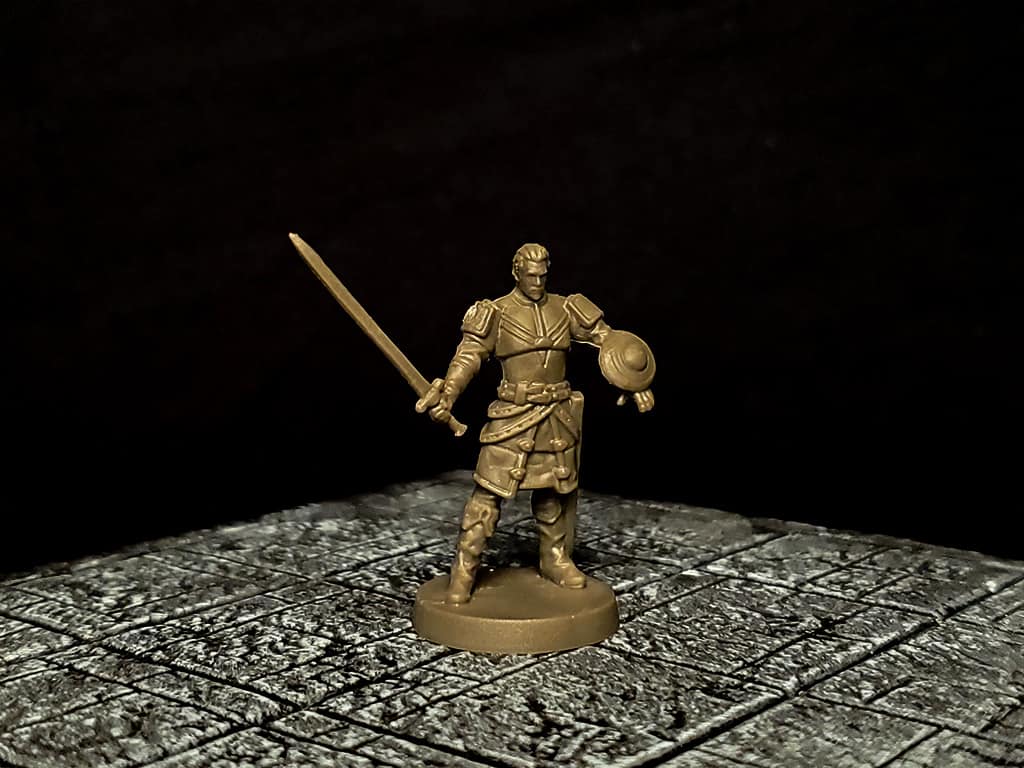 Here's the entire gang together for a group photo.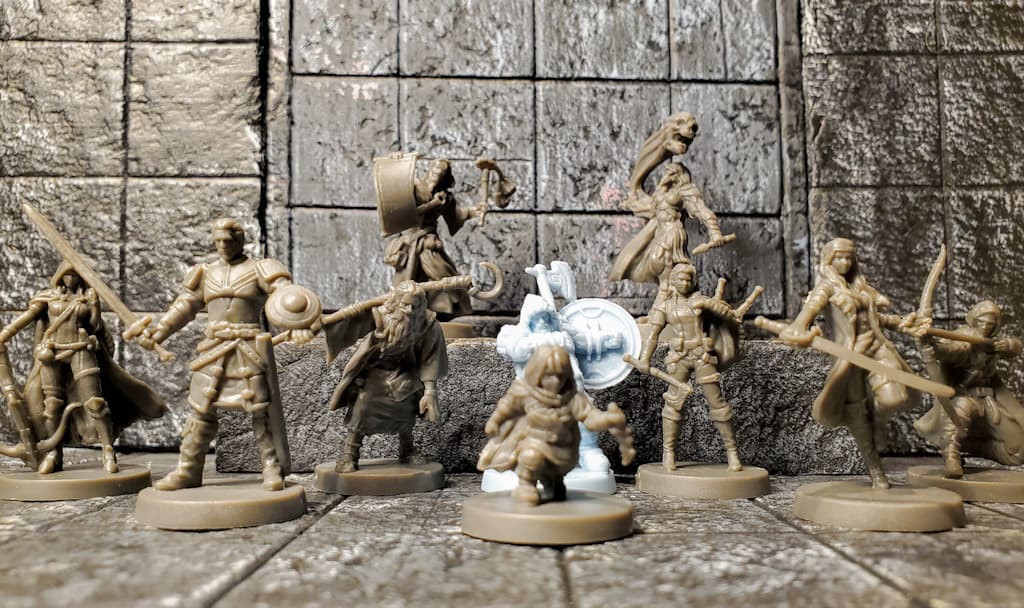 I think this is a pretty interesting and diverse group. What do you think? Do you have any suggestions? I would love to hear what you would do differently.
Thanks for stopping in, I hope to see you again soon.