Posts may contain affiliate links. Learn more in our Affiliate Link Policy.
Breaking news fellow adventurers! It would appear that the quest is calling… you to create more quests!
It appears that there is a leaky faucet at Avalon Hill. The most recent leak was of a new hero pack, the Rogue Heir of Elethorn. A new HeroQuest resource was just leaked by an anonymous source in the form of a very interesting image.
Rumor has it that this pad will be a free giveaway to very lucky HeroQuest fans who visit the Avalon Hill booth at Gen Con next week!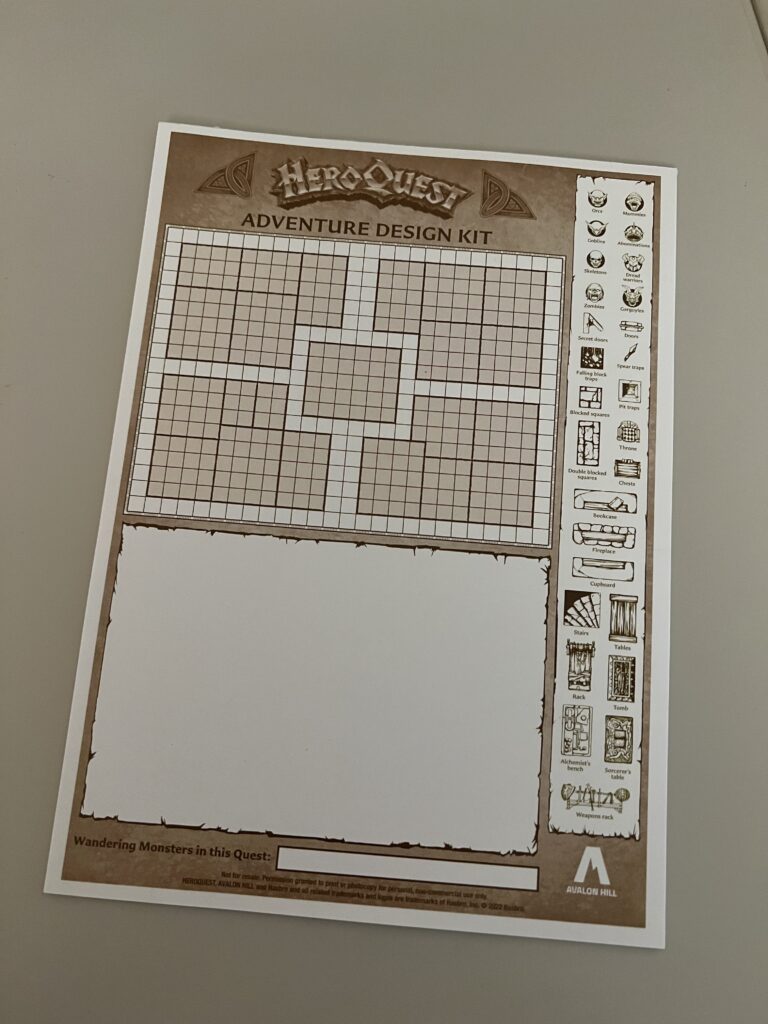 What is the Adventure Design Kit?
This is very exciting news. The Adventure Design Kit originally was released in 1990 for the original HeroQuest Game System, only in Europe. This kit contained a booklet with 5 blank quest maps, a sticker sheet, and tips for creating your own adventures.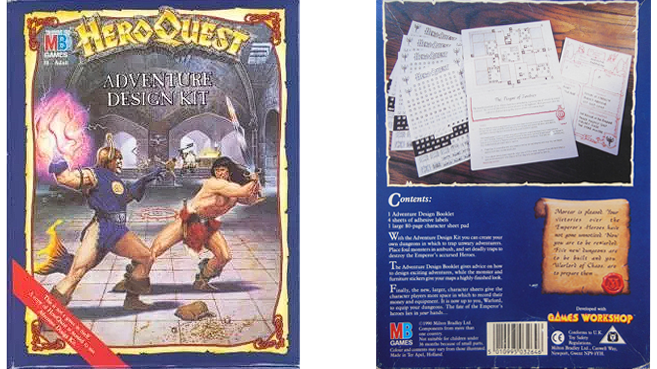 It will be interesting to see what comes in this new Adventure Design Kit. Will it be the same as the original? Will it use resources from only the base game system, or will they incorporate elements from the expansions as well? Will there be a digital component? It's all just speculation for now.
---
Edit: Check out AmalgamAsh's take on this leaked information in his latest video here:
---
Let me know what you think in the comments.
Don't have HeroQuest yet?! Pick up a copy of it here: Amazon
Stay tuned for a very special post that will be revealed next week. Until next time, thanks for stopping by, hope to see you again soon.