Posts may contain affiliate links. Learn more in our Affiliate Link Policy.
The first entry in the series: Designer Dialogue, where I'll be interviewing Board Game Designers to find out what motivates them to publish the products that we know and love. In honour of the newly released HeroQuest Quest Pack, I'll be interviewing two of the most influential people to game, the designers of HeroQuest.
A Frigid Threat Returns to the North!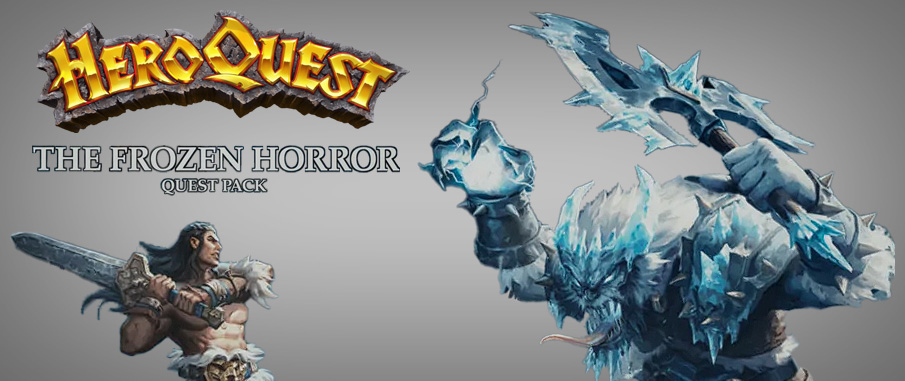 Winter is coming. Oh, shoot, wrong franchise. The Frozen Horror is coming!
This is a really exciting time to be a HeroQuest fan, there is a lot happening with the franchise. We have brand new content in the form of The Hero Collection packs; one of which has already released, and another leaked. And a continuation of the adventure as a classic quest pack gets a fresh coat of paint: The Frozen Horror Quest Pack.
I remember owning the original Barbarian Quest Pack as a kid. I looked at the Frozen Horror mini in awe, thinking about all the nefarious things it would do to my heroes. Since I had only looked at it, and never actually played any of the extremely difficult quests, little did I know that it's actually the Yeti that you really have to watch out for.
The Frozen Horror is back once again to do Zargon's bidding. I think Avalon Hill has done a great job with this quest pack. The miniatures and other plastic components have improved in quality, and there are a few extras that weren't included in the original. These extras include: ice themed dice, extra miniatures of the mercenaries for hire, and new, blue tinted character sheets.
Avalon Hill also has a booth at Gen Con this week. We expect this to bring lots more HeroQuest news. If anyone is attending Gen Con and would like to share their thoughts, feel free to connect with me, @elvyler on Twitter or in the HeroQuest Fans Discord.
The Frozen Horror is available for purchase here: Hasbro Pulse | Amazon
Interviewing the Designers of HeroQuest
To celebrate this classic, remade. I reached out to the team at Avalon Hill, to get to know them a little and find out how they tackled the monumental task of recreating this classic.
The team at Avalon Hill have been diligently listening to fans inside of every HeroQuest fan community you can think of. They're making a positive effort to connect with fans and consider our thoughts and concerns about the game.
Q&A with HeroQuest Re-launch Designer: Doug Hopkins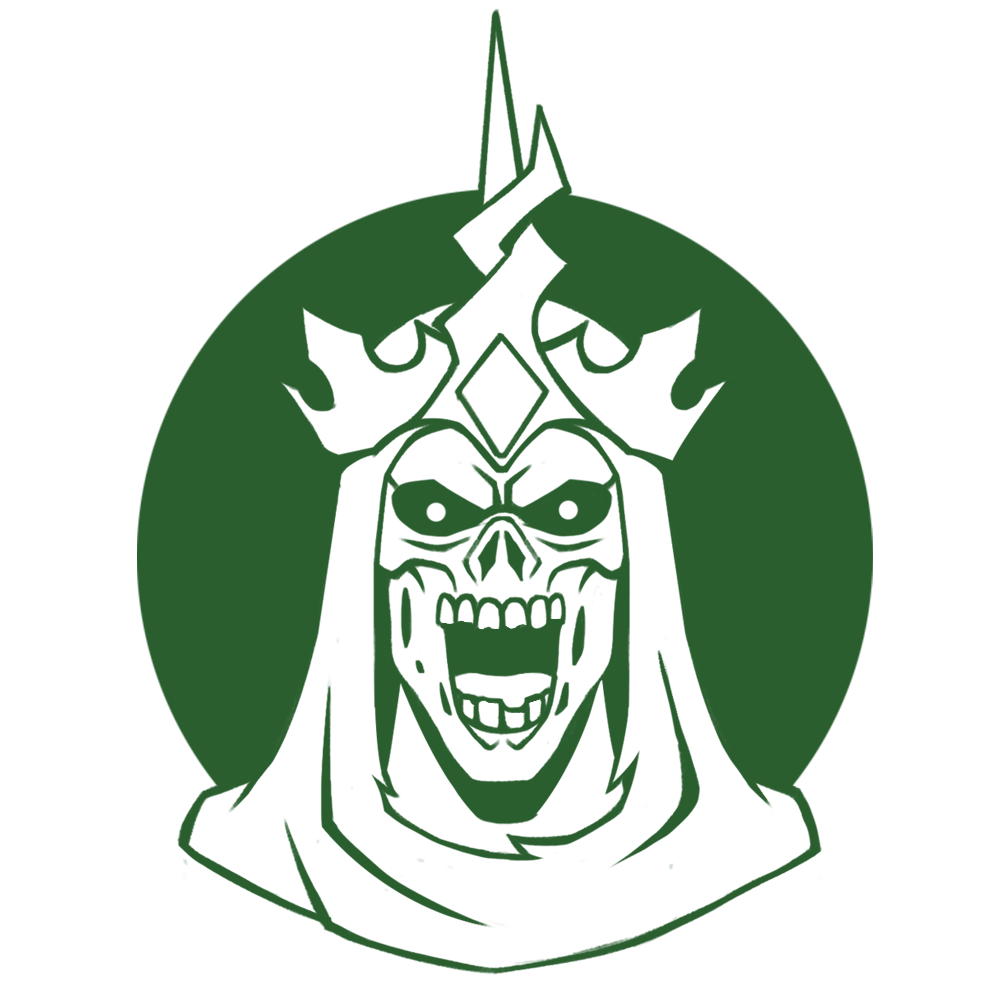 The following responses are from Doug Hopkins – Game Designer for HeroQuest, Wandering Monster, Dread Sorcerer, Abomination-Wrangler, Passionately Mixing Potions, Driven to Deliver Excellence in Dungeon Traps at Avalon Hill. I think that's his official title!
Doug's comments really bring to light the fact that the HeroQuest team are fans just like us. They're working on HeroQuest out of a love and passion for the game.
---
What was your first exposure to HeroQuest?
I was introduced to HeroQuest in the early 1990s. As a lifelong roleplaying game fan, HeroQuest miniatures became part of the magic of many of my adventures.
I think this experience is relatable to many fans, it really brings back memories for me.
What does HeroQuest mean to you personally?
It is an honor and a privilege to be part of the team that relaunched a game that brings so many new players into our amazing hobby.

My favorite pastimes include dungeon-crawling with friends and attacking my ever-growing horde of unpainted miniatures. For many people, HeroQuest is an amazing first step into my beloved passions. I love seeing pictures and reading tales of players delving into the exciting world of these shared hobbies.

With most RPGs, I'd rather be a player than a gamemaster. With HeroQuest, I love being Zargon. There isn't a lot of preparation required to run the game and I greatly enjoy leaning into the persona of being a cheeky rotten evil sorcerer. I don't play against the heroes but like making quests challenging and entertaining. Staying in character, I'll suggest suboptimal moves for the heroes, "Are you going to waste your turn? Why not just open another door. I'm sure nothing terrible lurks behind it." When the players start cooperating effectively, I like to taunt them. "No one tells a barbarian what to do. Kick open that door!". I will cackle at their misfortunes, and they will curse at me as I try to get them to use up their precious game resources. Of course, sometimes I will have my monsters talk in character, "Taste my dagger, smelly elf!" Recently, a new player joined our group and the players warned them not to heed any of my advice. I was a proud Zargon.
It sounds like it would be an amazing experience to play HeroQuest at your table.
How did Avalon Hill come to the decision to remake HeroQuest, what was the process, and what were some ‌challenges that you faced along the way?
Originally, it was a quest undertaken by a very small group of passionate heroes. As challenges emerged from the darkness, powerful allies marched to our aid. The forces of Zargon are strong but we are learning how to combat them more efficiently each day supported by our partners and the good people of the Realm!
Well, it looks like you've got the right team for the quest. They're doing an awesome job.
Is there anything you would like to say to the fan community of HeroQuest?
You've kept the torches of adventure blazing for decades. To all the original fans as well as the people playing for the first time, thank you for all your passion and creativity. The positivity and talent you share inspires me.
Thank-you, we are really looking forward to seeing what you have planned for the future. Speaking of the future:
Is there anything you can tell us about the future of HeroQuest?
Loretome reveals many quests in our future, but specific details remain obscured.
I don't know about you, but to me, a lot of those responses were similar in tone to what we see from Twitter Zargon. Maybe a clue to who is really behind Zargon!
---
Chat with Original HeroQuest Designer: Stephen Baker
I also had the opportunity to speak with Stephen Baker, the original designer of HeroQuest, about how they came up with this classic game, over 30 years ago.
Stephen has returned to HeroQuest once more to contribute a new quest book, Prophecy of Telor, and has contributed his voice to the various lore videos published for the new version of the game.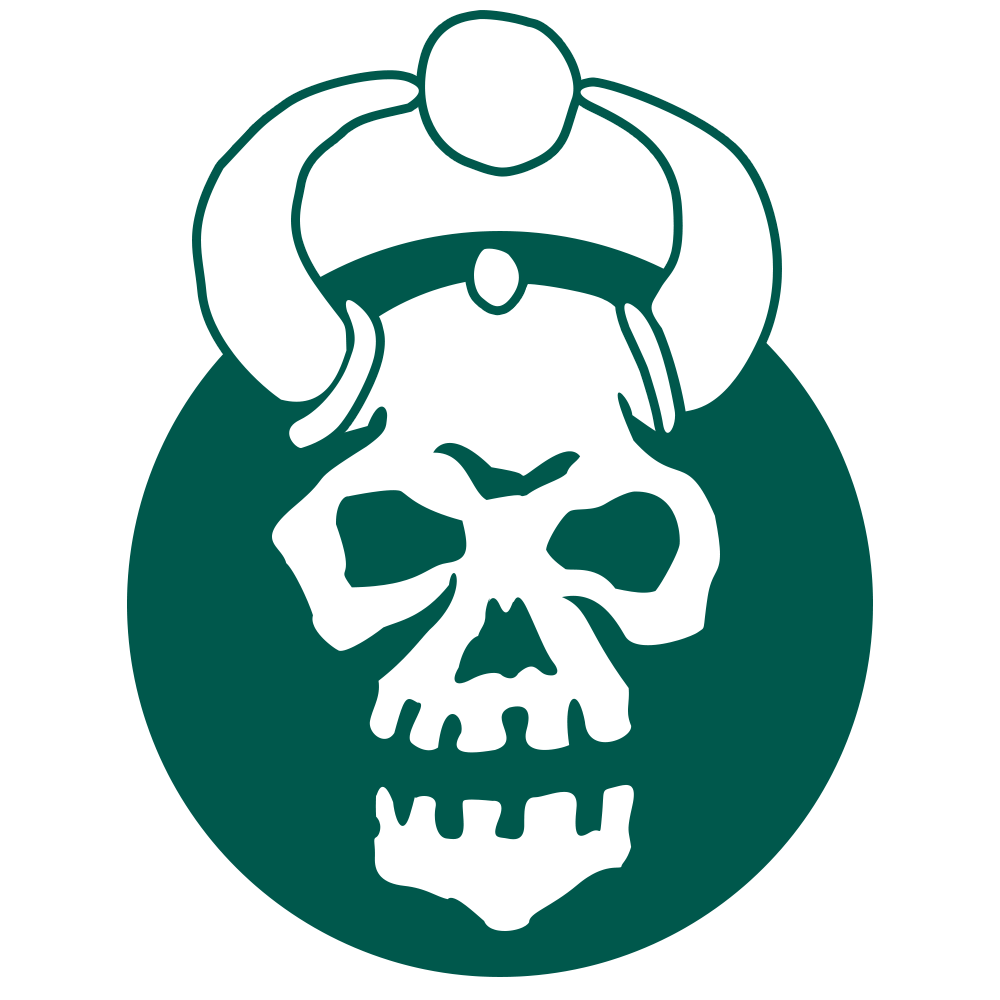 ---
How did HeroQuest come into existence? How did you come up with the idea for HeroQuest, and what did you draw inspiration from?
Shortly after joining Milton Bradley Games (Hasbro) in 1986 I began suggest the idea of launching a game that had a fantasy theme. At the time there were no mass market games that really explored this genre. Fighting Fantasy books were very popular in the UK and there was a growing market of roleplaying games. It took a while for the idea to gain interest. Roger Ford who was VP of Design always gave me a lot of support and when Milton Bradley partnered with Games Workshop to sculpt the miniatures things really took off.

I have always been a gamer and have collected toy soldiers ever since I was a boy. I played roleplaying games and wargames and loved miniatures and terrain. My vision for HeroQuest was basically roleplaying in a box. I wanted players to experience a fantasy adventure and see it before them in 3D.
I think that most fans will agree that this goal was achieved. The roleplaying in a box aspect of the game works really well. Everything you need to play, comes in the base game box. The only time you need to get anything else, is when you want to play new expansions.
What challenges did you face when designing HeroQuest back in 1986?
One of the biggest challenges was to keep it simple. It had to be something that would appeal to the broadest possible audience.It was also a new type of game for Hasbro at that time. The advertising, the box art all of these were handled very differently. I think these were things that really helped the game stand out.
I find the simplicity of the game to be one of its biggest appeals. I want to play something that doesn't take hours to prepare and is easy enough for my young kids to understand and play with me.
You've been involved with the HeroQuest remake by designing the new Prophecy of Telor quest, and voicing the lore videos. What was it like coming back to HeroQuest?
It was great even if a little surreal. I really appreciated that Hasbro invited me to play a small part in the re-launch. Being able to work on something I created over thirty-five years ago was a real trip down memory lane. Writing a new Quest Book was awesome. It was fun to revisit all the old materials and explore how to craft something that could dovetail into work from the original game.
It's really great that you've been able to work on HeroQuest again, we really appreciate all of the work you've done.
HeroQuest has a very active fan community, who kept the game alive for years after it went out of print. Is there anything you would like to say to the fan community of HeroQuest?
Thank you! I cannot tell you how many times I have heard from people over the years about how much they enjoyed playing HeroQuest when they were younger. I am thrilled that for many it was the game that brought them into the world of hobby gaming or roleplaying. The passion, the creativity and the stories I have heard from people is overwhelming. I love the fact that people embraced the game and made it their own, designing new adventures, customizing their game and building larger 3D boards.
For many fans, HeroQuest was their first exposure into the world of fantasy roleplaying games. Your work has made a positive change on many lives.
Do you play HeroQuest at home, and if so, which role/character do you prefer to play?
I have three daughters and none of them were really into fantasy games. We did play a few times but that was largely them keeping dad happy! When I do play I am usually the Dwarf. In many of my old D&D campaigns I would play either a Dwarf or Barbarian. I just like to be in the thick of the action.
That is something that I can also relate to. I also prefer the warrior style characters. I think that it's good to try out other characters once in a while though.
---
A Special Thank-you
I want to thank the team at Avalon Hill for your hard work and dedication to making HeroQuest come alive once again. You've really stepped up and listened to the fans and have shown that this is more than just a job, you are truly fans of the game as well. We appreciate your interactions with the HeroQuest fan community and look forward to seeing what you have in store for the future.
I would also like to thank Chris Nadeau – Senior Director, Design & Development Lead at Avalon Hill, who was kind enough to forward my questions on to Doug Hopkins.
A very special thank-you to Stephen Baker, who also graciously responded and took the time to answer my questions.
Finally, a big thank-you to Kurgan (HeroQuestFans on Twitch), iKarith, and the fellow moderators over at the HeroQuestFans Discord, who contributed their thoughts and opinions for the development of this interview.
If you haven't already, pick up your very own copy of HeroQuest and The Frozen Horror today!
Thanks for stopping by, hope to see you again soon.